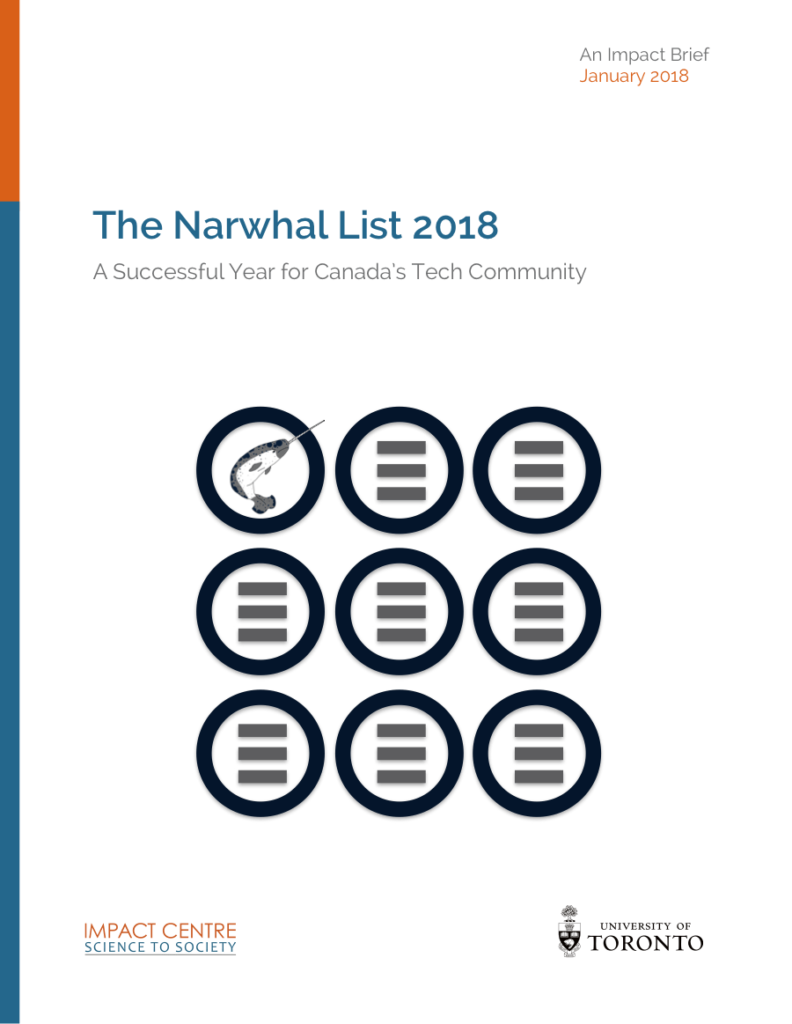 An interesting report shared by Charles Plant from Impact Centre at the University of Toronto!

The second annual tabulation of the Narwhal List, a celebration of Canada's leading private technology companies.
2017 was a remarkable year for Canadian Narwhals. We are continuing to build on our success at creating startups and are now beginning to show results at scaling our startups to world class.
Three of the companies from last year's list went public.
One company was sold, but the good news is that it was sold to a Canadian buyer.
Compared to last year, we have almost doubled the number of firms that are on track to become Unicorns in the near future.
29 firms of the 50 firms on the list raised a total of $1.2 billion for an average round of $41 million per company, with 20 of these firms newly added to the list. This new group raised enough funds to replace a large number of incumbent Narwhals from last year.

To read the report, click here. 
Or check out the Narwhal List itself here.
Report and list shared by:
Charles Plant
Impact Centre | University of Toronto
416.458.4850
@cplant