Article written by: Daniel Keyes | May 29, 2020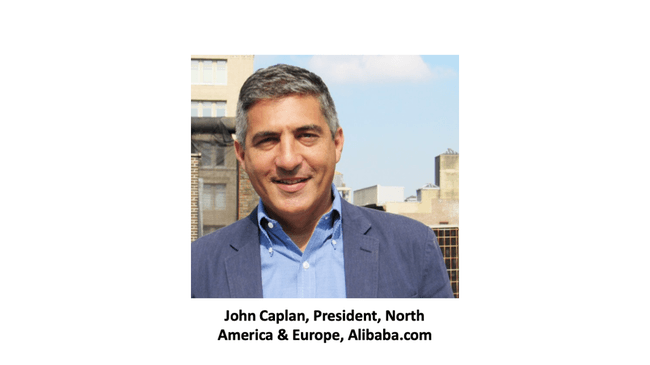 In addition to damaging business-to-consumer (B2C) retail, the coronavirus pandemic has complicated business-to-business (B2B) sales: 47% of B2B e-commerce executives polled by Digital Commerce 360 agreed that buyer confidence is declining and impacting their businesses. And considering trillions of dollars in B2B product sales still occur offline each year, per eMarketer estimates, many firms suddenly now need to consider adopting e-commerce and digital processes so that they can buy and sell products without worrying about spreading the virus.
By potentially pushing firms to conduct transactions digitally, the pandemic is creating an opportunity for B2B e-commerce marketplaces to attract both buyers and sellers, as marketplaces can facilitate e-commerce transactions, meaning firms don't need to create their own digital infrastructure to complete online sales. B2B platforms have a chance to showcase their value to these firms and convince businesses to buy and sell on their marketplaces now, as well as after the pandemic subsides — accelerating B2B commerce's shift to digital channels.
Business Insider Intelligence spoke to John Caplan, President, North America and Europe, of Alibaba.com, Alibaba Group's wholesale marketplace, which saw more sellers from the US join its platform in April than from any other market. In our conversation, we discussed why the pandemic is pushing US businesses to take part in Alibaba.com's platform, the resources Alibaba.com is providing to help firms weather the crisis, and the business practices that may never return after the pandemic.
The following has been edited for brevity and clarity.
Business Insider Intelligence (BII): Why do you think Alibaba.com has seen a surge in US businesses joining the platform during the pandemic?
John Caplan (JC): I believe there's been a generation of digitization and transformation happening for global small businesses in the last two months. There's a fundamental shift happening in how people do business and grow their business right now. And I think that's because they can't get on an airplane, and they're not going to send their salespeople out to get customers. They actually need to get digital and go global from home. And for that transformation, the Alibaba.com platform is an essential utility, a real ally to small businesses, because they can use Alibaba.com to source from the world's best manufacturers to get the raw materials they need for production.
Notably, the Alibaba.com platform has undergone a pretty substantial transformation over the last three years. What used to be a yellow-page platform is now an end-to-end global buy, global sell sourcing platform with built-in messaging, financing, and logistics, that offers the ability for the seller on the platform to own its customer relationships with built-in customer relationship management (CRM). That utility has meant that if you're going to grow your business as a small business owner here in the US, or around the world, you need to be live, active, and participating in the Alibaba.com economy.
BII: Why is selling on Alibaba.com more important during the pandemic?
JC: Businesses tell us that COVID-19 is accelerating their need to, one, get their businesses online, and two, have the ability to do business cross-border and globally. No. 3, businesses are looking for more ways to operate their businesses while being remote, and being digital is more relevant and essential than ever before. Our view is that the digitization of small business is the bridge to the next decade for small businesses. Transactions involving US businesses on Alibaba.com were up 120% year-over-year (YoY) in April, and active buyers in the US were up 76%. The pandemic has made it urgent and important to be both digital and global.
BII: What is Alibaba.com doing to help businesses in the US and around the world weather the pandemic?
JC: The first thing is that the platform itself is simple and elegant to use and has all the tools a business needs to successfully source or sell globally. And then in January, Alibaba.com launched "B2B Tuesday," which was an awareness and education initiative designed to spotlight, celebrate, and support B2B-focused small businesses in the US. Small businesses in the US are 54% of employer firms. They drive and power not only our economy, but our communities. And we're trying to help them capture the $23.9 trillion global B2B commerce opportunity.
When the pandemic hit and the business climate became what it is, we converted B2B Tuesday to "B2B Today." And every single day, we're sharing, often multiple times a day, resources, expert tips, fireside chats, webinars, and examples of small businesses that have pivoted to transform their business to capture the opportunity this disruption has caused. We recently hosted a banker and a lawyer discussing the financial challenges that B2B small businesses experience. And the audience, the population, started talking about how while it's true there's a sort of economic disruption, they're actually getting closer and seeing more opportunities in some of their existing client relationships than they ever had before.
BII: How is Alibaba.com, which has ties to China and global markets, using learnings from China and other markets that are further along in recovering from the pandemic to inform decisions in markets like the US?
JC: Alibaba.com is part of the larger Alibaba Group, which has 110,000 or so employees around the world. In China, Europe, and the US, they're all focused on living the mission of Alibaba Group, which is to make it easy for small businesses everywhere to do business anywhere.
Specifically, as it relates to learning, there's insight around sanitation and personal protection protocols that the team in China is sharing with folks globally. Of our 110,000 employees, about 17,000, I believe, live outside of China.
And as businesses around the world look to reopen, there's been a swing in supply and demand due to COVID-19, and that has disrupted the global supply chain and its transportation capacity and availability. And so in North America and Europe, and additionally, frankly, in China, we're adapting with the market because with two-thirds of air freight capacity, both domestic and international, not in the market anymore, we're seeing this volatility drive even more demand for integrated and efficient ocean shipping, which is an area where the Alibaba.com platform is a very good and useful utility for our buyers and sellers.
BII: What changes does Alibaba.com foresee lasting beyond the pandemic once it subsides?
JC: The increased need to digitize every single aspect of the B2B process. Getting on an airplane and traveling to a trade show isn't happening now, and I don't foresee it coming back. Just the return on investment (ROI) and time for a seller or buyer is low in the physical trade show business. So we've been digitizing that experience to bring live-streaming to the online trade show and on the Alibaba.com platform — and the early results have been very strong.
Payments, financing, logistics, all of those processes that have been, in some ways, analog are now increasingly digital and integrated in one place on the Alibaba.com platform, and digitization of small businesses, as I said before, is the bridge to the next decade. We see it as our obligation to help the world's small businesses thrive as they participate in the digital economy.