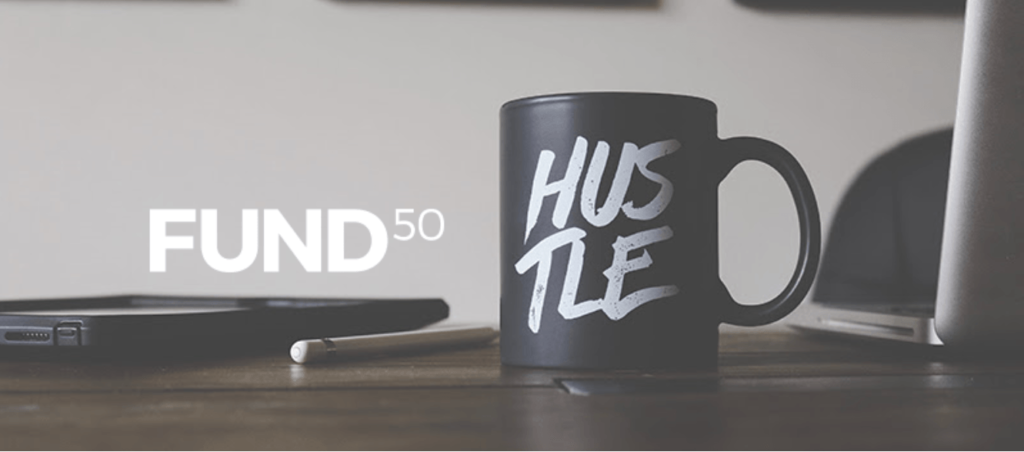 We have reached $55,000. Thank you to those who have recently become Fund50 Ambassadors.

Here is what our latest Fund50 Ambassadors have to say:

"It was a natural decision after winning the HBEC Entrepreneurs' Champion Award last night that I needed to donate to Fund50. The money supports the passion of the entrepreneurs in Simcoe County. This recognition and award are testament to the ecosystem we've helped create, the important and good work of the College, and specifically HBEC, and the extremely high caliber of people that I have been (and continue to be) privileged to work with, associate with, and call my friends."
Sandy Robertson, Founder, Georgian Angel Network.

BIG NEWS – PLEASE READ

On Feb 22nd, the Henry Bernick Entrepreneurship Centre was recognized by UBI (the Stockholm based research and advisory firm ….. University Business Incubators Global) based on a worldwide benchmarking survey to identify business accelerator/incubator performance across post-secondary institutions.

The Henry Bernick Centre was awarded in two categories:

Most Promising – Young Program
According to UBI, a Most Promising Program is a business incubator or accelerator that stands out from its peers due to its impressive overall achievements relative to its young age or with regard to a particularly relevant socio-economic impact metric.

Top Challenger in North America
​
According to UBI, a Top Challenger is a university-linked incubation program that stands out from its peers due to its impressive overall impact and performance achievements relative to its respective regional peers.

We received the awards at the World Incubator Summit held in Toronto on Feb 22/23, hosted by Ryerson University. Sara Bentham and John Pickard attended.

Some facts:

1) 1370 institutions worldwide applied for ranking in the benchmarking survey. Of this number just 259 were certified to be included in the benchmarking survey (including Henry Bernick Centre).
2) 53 countries were represented in the benchmarking survey.
3) No other College in Canada was recognized with an award.
4) Ryerson and York University received major recognition and the Accelerator Centre of U of Waterloo and U of Toronto received honourable mention.
5) Winners in attendance hailed from Australia, the U.S.A., Brazil, Portugal, Russia, Ireland, and many more countries.

Minister Reza Moridi (Research, Innovation and Science) received an award at the event on behalf of the Gov't of Ontario for establishing a world-class entrepreneurial support eco-system. We spent some time with him and had several photo and video moments with Minister Moridi and the Deputy Minister over the night.

This recognition is confirmation of the hard work and value that Georgian College and the Henry Bernick Centre team have delivered to student and community-based entrepreneurs in recent years. It also reflects the support that you have provided to us through the Fund50 program.

Thank you for your continued support. It is making a difference!

http://news.morningstar.com/all/canada-news-wire/20180223C3433/oce-applauds-honourable-reza-moridi-on-global-innovation-ecosystem-impact-award-and-other-ontario-winners-from-ubi-global-recognition-awards.aspx

Click – Learn more about our entrepreneurs at HBEC and watch their video!
——

Funds collected will go towards entrepreneurial events, pitch competitions, speakers, pitch awards and seed capital. Helping in this area will support HBEC in enhancing innovation and start-up success.

Start-ups = ideas + products + team + execution + funding + luck

Donate today @ Fund50.com