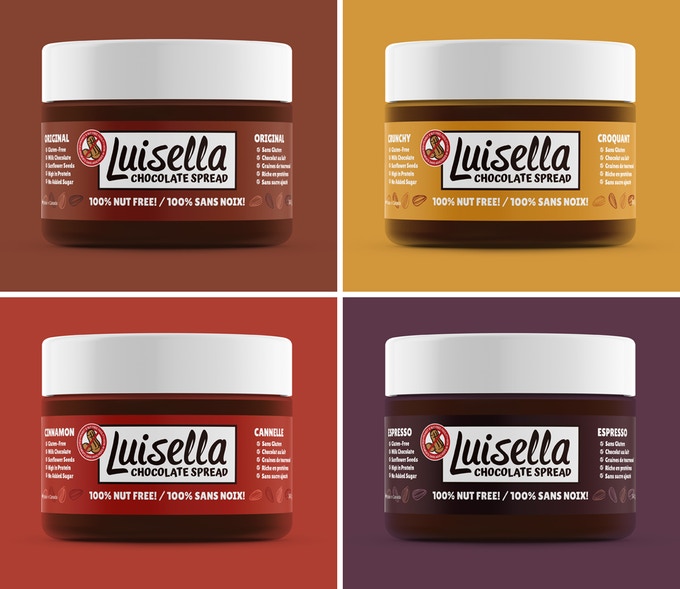 We are pleased to announce that effective March 13th we reached and closed the initial tranche of our Seed Round equity financing raise.
Having exceeded our floor-level $250k minimum-to-close amount, all funds are now in the company coffers to be deployed for working capital and general corporate purposes.
This is especially important at this juncture, given the need to order ingredients and to pay our co-manufacturer to produce our initial commercial production run of all 4 of our dairy Luisella products – Original, Crunchy, Espresso and Cappuccino flavours. Lead time to complete the initial run, starting today, is approximately 45 days. 
The majority of initial production will be dedicated to meet burgeoning demand for Luisella in major European markets, with the remainder being available to meet on-line orders from our company store and retail demand in Ontario and Quebec.
Having achieved closing on our minimum, we are continuing to work ahead on raising additional capital as quickly as practicable, to help accelerate immediate-term production to meet significant market demand. We are now raising this additional capital on a "rolling-close" basis, until we have raised sufficient capital to meet our needs for the foreseeable future.
We are especially appreciative of the significant support provided by several member-investors of our anchor angel group, GEORGIAN ANGEL NETWORK; we also acknowledge the support of members of SPARK ANGEL NETWORK.
We welcome and encourage additional investment from members of other cohort Ontario Angel Groups, as well as additional non-affiliated accredited investors across Canada and in the United States.For further information, please contact either of the undersigned. 
We look forward to generating fast, but sustainable, growth through the remainder of 2019 and beyond.
Patricia Di Chiara
Founder & CEO
Sandy Robertson
Director of Finance & Investor Relations