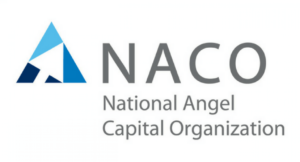 We are pleased to share this report from NACO, authored by world-renowned expert Colin Mason, Professor of Entrepreneurship at the University of Glasgow.
Here are the key findings:
40% increase in women angel investors with 24% participation compared to 17% in 2019 and 2018, up from 14% in 2017
39% increase in the number of investments with angel organizations making 416 investments, compared with 299 in 2019. This was a lower figure than in 2018 (583 investments)
Cumulative angel investment was $1,119,227,541 between 2010 and 2020 (inclusive)
Central Canada (Ontario and Quebec) accounted for 72% of investments in 2020 compared with 25% in Western Canada and 3% in Atlantic Canada. Geographic disparity improved in comparison to 2019, where Western Canada accounted for 15% of investments, and 1% in Atlantic Canada
The total amount of investment in 2020 was $102.9 million, 37% lower than in 2019 ($163.9 million) and 28% lower than in 2018 ($142.8 million).
Check out this news coverage of the report in the Globe and Mail, The Logic, Financial Post, InfoBref (en Français), Entrevestor and BetaKit.